2015 International Exhibition of Metallurgy in Dusseldorf, Germany
2015-07-07
Brief Introduction of the Exhibition
This international exhibition of metallurgy is organized by the German exhibition company Messe Dusseldorf, and is held once every four years. It is the world largest thematic exhibition of international metallurgical exhibition, metallurgy and heat treatment, metallurgy, mining and metals, metal forming and furnace and so on. In 2015, the exhibition put on display the most advanced casting equipment, excellent quality instruments and national casting and casting material, which provides us a good chance to show our castings and related products, and develop the international market to enhance our casting exports.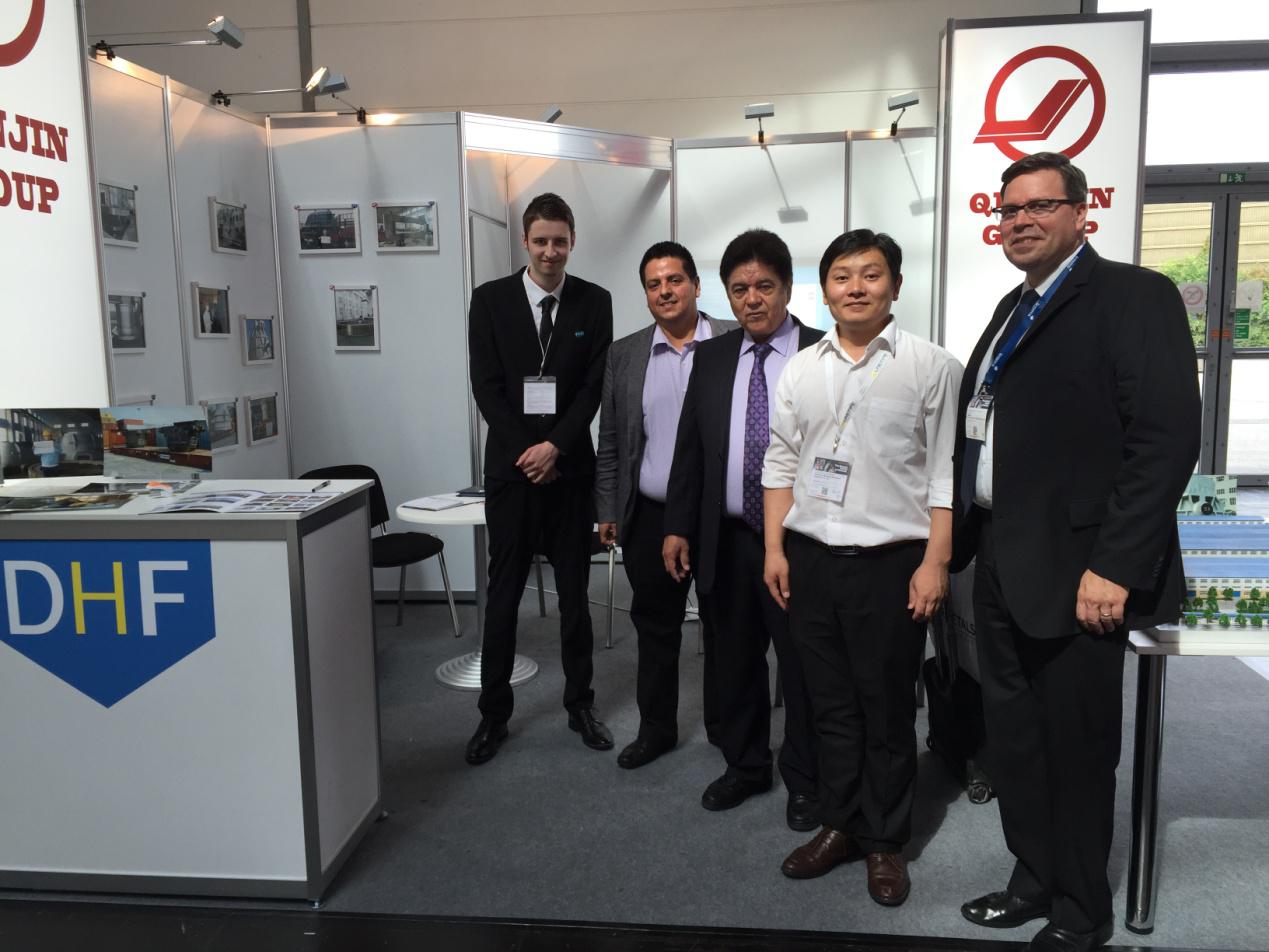 China DHF at the Exhibition
As one of the advanced castings manufactures in the world, China DHF, well-equipped with advanced production equipment and testing equipment, has attended the exhibition to show our high quality casting products. It is one of the largest private casting enterprises in Asia and has achieved IOS9001 quality management system certification, China Classification Society Certification (CCS), and France BV certification. At the exhibition, China DHF shows the world customers our high quality multi-standard carbon steel, alloy steel castings and other popular products. During the exhibition, customers all over the world come and visit our showroom and ask the information about our company and the products. This exhibition helps to develop our foreign market and win the attention of customers. In a word, China DHF has achieved a complete success at the exhibition.